Xiaomi launches Youpin & Seconds Smart Health Calendar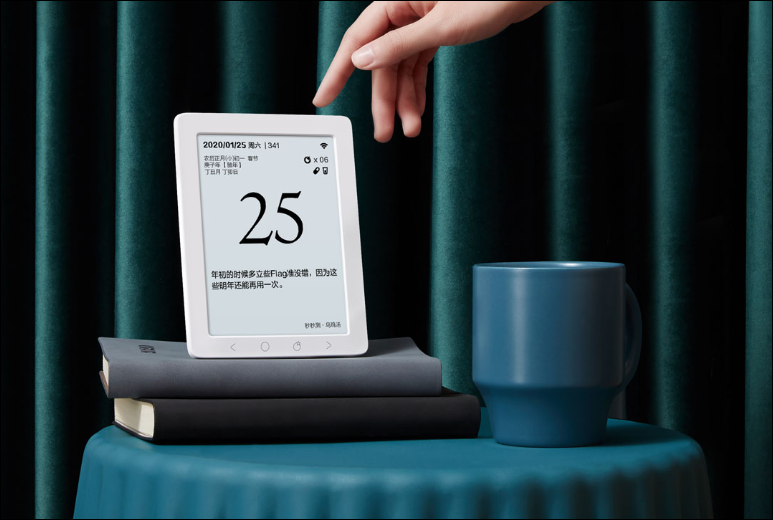 Xiaomi has launched its 477 crowdfunding product called Youpin & Seconds Smart Health Calendar. The calendar has the functions of displaying weather information, air quality, famous quotes, calendar and so on. It is priced at 199 yuan ($28).
Youpin & Seconds Smart Health Calendar as a new generation of smart electronic calendar which renders having a paper calendar every year useless. The device is made of ABS + PC material, with ceramic fire pattern. The material is healthy and environmentally friendly while delivering an aesthetic appearance.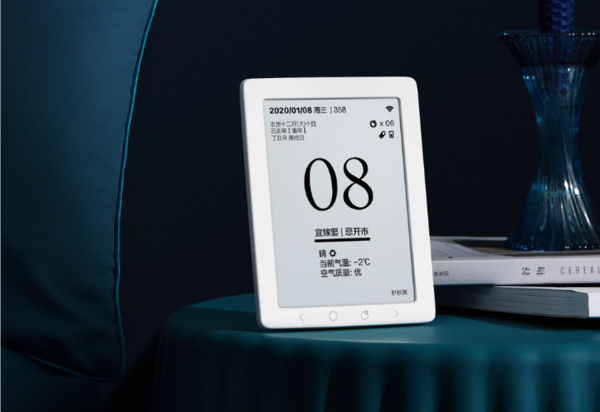 The smart health calendar uses a large 5.83-inch e-ink screen with dot-matrix display to make the display more similar to the printed text texture. The display also retains a high quality of visibility from different angles. It also comes with WIFi connectivity, bringing internet connection to the mix.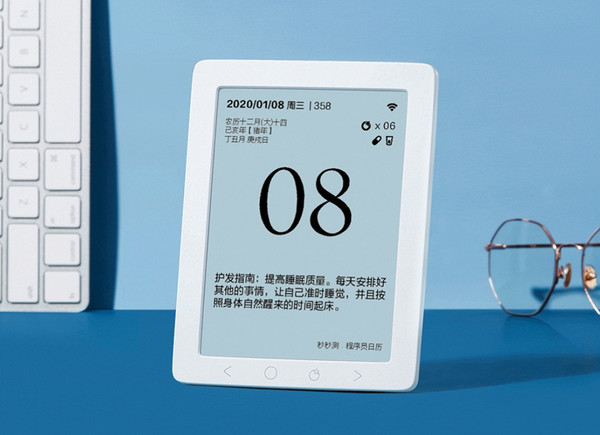 The smart calendar is embedded with a variety of China-popular online calendar channels such as one-way calendar, Zhihu calendar, Weiyi health calendar, workplace black box calendar, black chicken calendar, traditional yellow calendar, etc. With such a wide array of calendar channels, users can switch as often as they like. There are also regular functions such as reminders, alarm, countdown etc.
As for the power supply, the smart calendar is powered by four replaceable No. 7 batteries. There is a low battery icon which reminds you when the battery is too low.
The product comes in white only and is expected to start shipping in February 2020.