Xiaomi's MIJIA Juicer crowdfunder exceeds 3 million supporters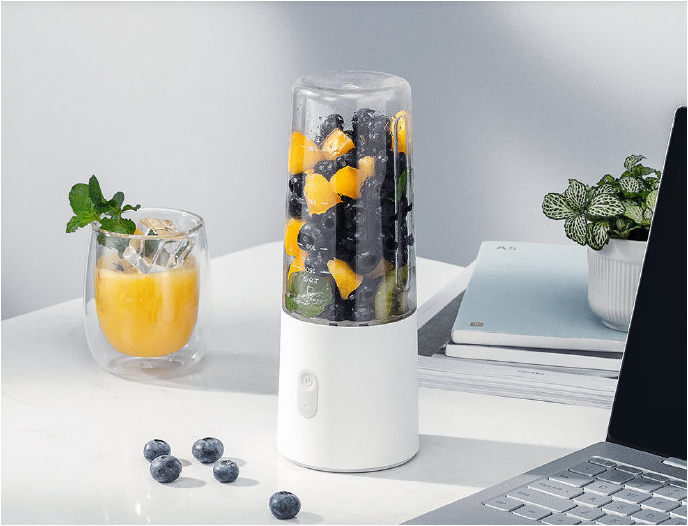 Xiaomi's official flagship Mi Mall has sensationally announced via its Weibo page that support for the newly launched MIJIA Juicer has exceeded 3 million. This happened just over 24 hours after the gadget was launched. The crowdfunding exercise opened at 10 AM on July 31. The company also hinted that the crowdfunding exceeded 1 million in less than 6 hours.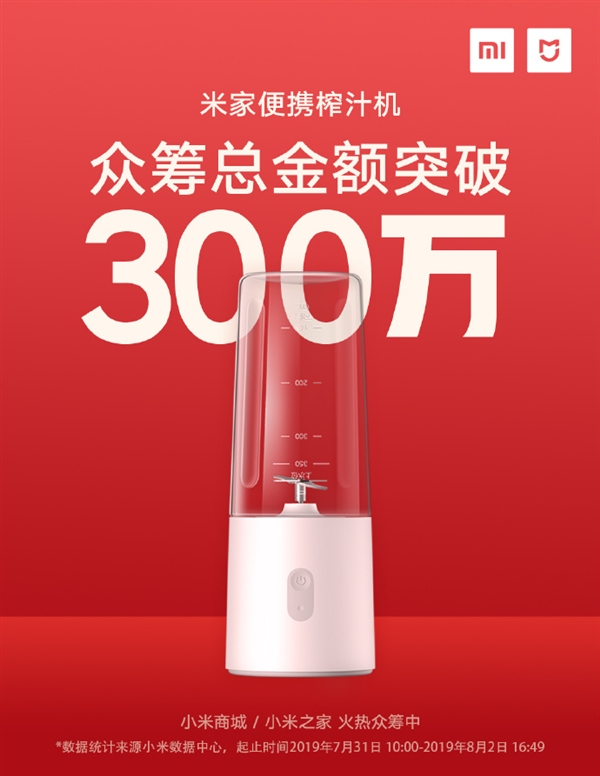 The MIJIA Juicer has a simple design but the portability and ease of use make it a product worth having. It won't be a difficult task moving it around as a result of the small size. Also, you don't need a power supply to get a glass of fresh juice as it uses battery power. The battery is rechargeable and comes with 2 hours fast charging. A fully charged battery can blend 15 cups of juice which is impressive.
The 350ml container has a 4-blade rotor at the base powered by a high-speed motor. The rotor blades are also very sharp in order to blend the fruits smoothly. It is worth mentioning that the Mijia portable juicer comes with a self-cleaning function. The user only needs to put a proper amount of water in the cup, fasten the base, and press the switch twice. The spinning water cleans the device. The cleaning time is 40 seconds, and the internal can be completed without hurting the hand.