Xiaomi's new crowdfunder is a wireless floor cleaner that mops, sweeps and vacuums
The latest Xiaomi crowdfunded product is a brand new wireless floor cleaner. This one is manufactured by veteran mop makers Shuwa Mantle, and it's basically a bit of everything. It can sweep your floors, it can vacuum them, and it can even mop them up after that. Of course, it's also got a whole bunch of other features on board, so let's take a closer look.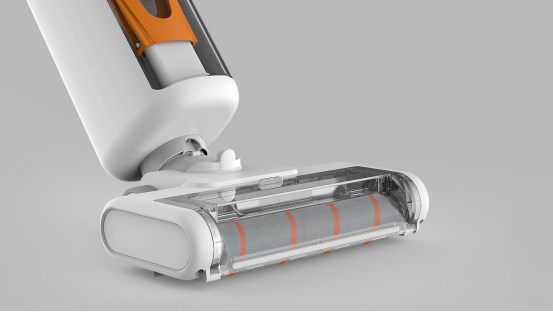 First of all, let's take a closer look at the design here. It's quite a clean look overall, incredibly simple all around. The colour scheme is pretty basic, mainly just white with a few blots of orange here and there (like Xiaomi). The construction seems to be pretty good as well, Overall, it's a very simple, even understated design here.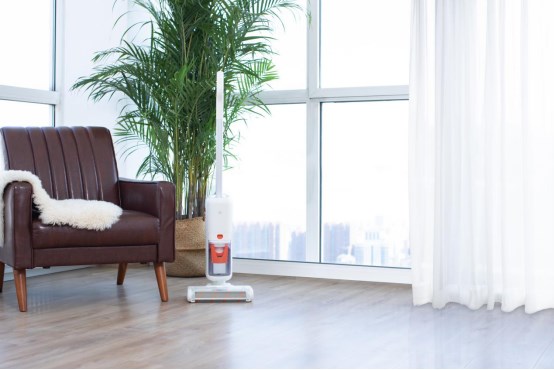 In terms of function, it has a suction suction duct design commonly used on vacuum cleaners. It has a suction force of 7200pa, which allows it to absorb dust and liquids with ease. It can also self clean by utilizing two separate water tanks that keep the front roller and brush clean after use. Functionality seems to be king, there's really no nonsense here.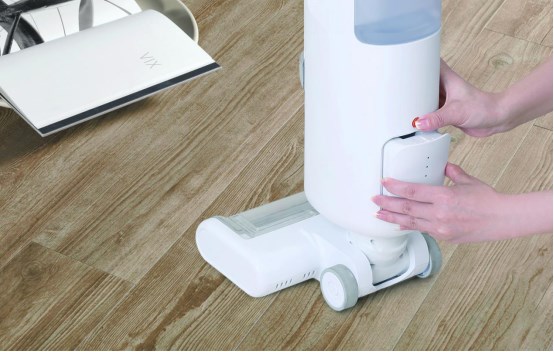 Of course, it's completely wireless, which means there are no wires to deal with. It's easy to carry around thanks to its smaller size, and the handle section can also be rotated by 60°. There's really not much else to say about it, it's just a good, functional floor cleaner. The floor cleaner is already available for pre-order with two different brushes at 1299 yuan ($189), and it begins shipping on the 31st of August.
(Source)