Xiaomi's new AutoFull gaming chair pays tribute to NBA star Gordon Hayward
Xiaomi's AutoFull line of gaming chairs are an interesting breed. We haven't seen a lot of them, but so far it seems people like them fine enough. Their latest gaming chair is a tribute to basketball player Gordon Hayward. Gordon is an NBA All Star player, and he also happens to really enjoy e-sports. Thus, here we are with the brand new gaming chair.
The chair is predominantly black, with some pleasant hints of red and blue around the design. It features a similarly ergonomic design to the previous AutoFull gaming chairs as well. The main difference being the basketball with a silhouette of Gordon Hayward on it, as well as his initials. Under that, we've got a nice little design that resembles half of a basketball court.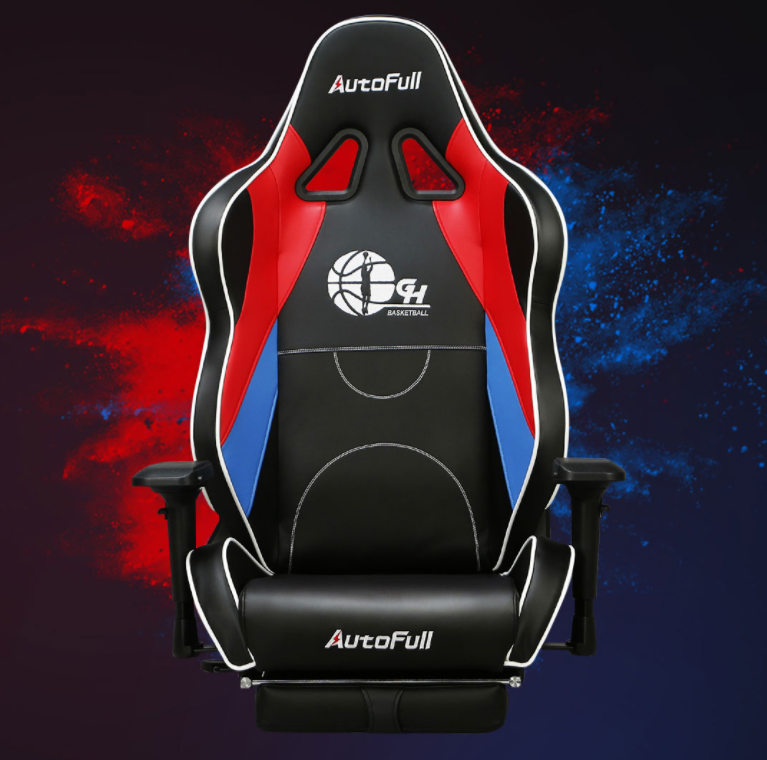 The seat cover is made from high-quality top layer cowhide, which is not sultry if used for a long time. The same layer of cowhide is used on the back. The chair is filled with 45D high-density cotton which ensures a comfortable and soft sitting feel. The high-density cotton also ensures that the hip pressure is scientifically dispersed. The bottom is made of high-strength nylon with five claws and the load capacity is up to 1136Kg.
Overall, it seems like a pretty good quality chair. The pricing is usually the problem with AutoFull's products, as the last gaming chair came in at deal breaking 2799 yuan ($415). This time, it's even MORE ludicrous. There's a 1628 yuan ($236) deposit, which will then need be followed up with 1508 yuan ($219), bringing it to a total of 3136 yuan ($454). Once again, it seems like AutoFull products evade me by sheer price alone.